Alex Prager
Alex Prager was born in 1979 in Los Angeles, where she lives and works.
---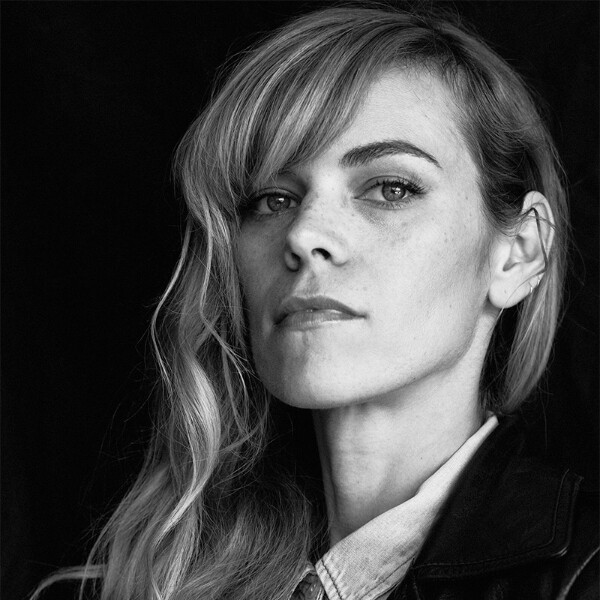 At the age of thirteen, after moving to Florida with her family, Prager left high school and moved to Switzerland, where she worked in a knife shop. Prager spent most of her time as a teenager between Los Angeles, Florida, Lucerne, in Switzerland and travelling around Europe. By her early twenties, inspired by the colour photography of William Eggleston exhibited at the J.Paul Getty Museum in Los Angeles, Prager resolved to teach herself photography and bought her first camera and darkroom equipment. Six months later she had her first exhibition held in a hair salon. Encouraged by the success of this first encounter with the public, she carried on experiencing the medium of photography with sagacity.
In 2007, her first solo exhibition Polyester attracted much attention, with the Los Angeles Times, in particular, writing a review about it. Depicting women wearing 1950s-inspired wigs combined with the glamour typical of mid-century Hollywood movies, each of her photographs reveals an intricate mise-en-scène that hovers between reality and fantasy, aesthetics which have since become characteristic of Prager's photographic practice.
In 2010 Prager exhibited Week-End at Michael Hoppen Gallery, which included her first film work, entitled Despair. Even if she never thought being a director before, Alex Prager commented, "the idea behind [Despair] is that I wanted to bring one of my photographs to life for a few minutes". Starting with Despair, she has placed major emphasis on her films' music, created for her by composer and director Ali Helnwein. Since then, the latter has composed the musical scores for all of Prager's films including her 2013 Face in the Crowd, which was first shown at the Corcoran Gallery in Washington.
Shot on a Los Angeles soundstage in early 2013, Face in the Crowd is Prager's most complex work to date. The artist directed hundreds of actors on constructed sets to create portraits of large crowds at the airport terminals, lobbies, beaches, movie theaters, and other public spaces. The characters, clothing, hairstyles, and poses are carefully chosen by the artist to convey a range of time periods from mid-century to present.
Characterized by deeply saturated colors, heightened drama, and dark humor, Prager's photographs hint at narrative subtexts while maintaining a sense of ambiguity and self-contained emotional intensity. Prager's staged scenes tap into a shared cultural memory drawing inspiration from a wide range of influences and references including Hollywood cinema, experimental films, popular culture and street photography. Her familiar yet strange images suggest a sense of timelessness while also creating a world that synthesizes fiction and reality.
Prager's work has been featured in publications such as Foam Magazine, the New York Times Magazine, American Vogue, W Magazine and Art in America. Additionally, her photographs are in the permanent collection of several major museums, including the Museum of Modern Art, New York, the Whitney Museum of American Art, the San Francisco Museum of Modern Art, Kunsthaus Zurich, and Moderna Museet, Stockholm, among others.