Igshaan Adams
Born in 1982 in Cape Town, South Africa, where he lives and works.
---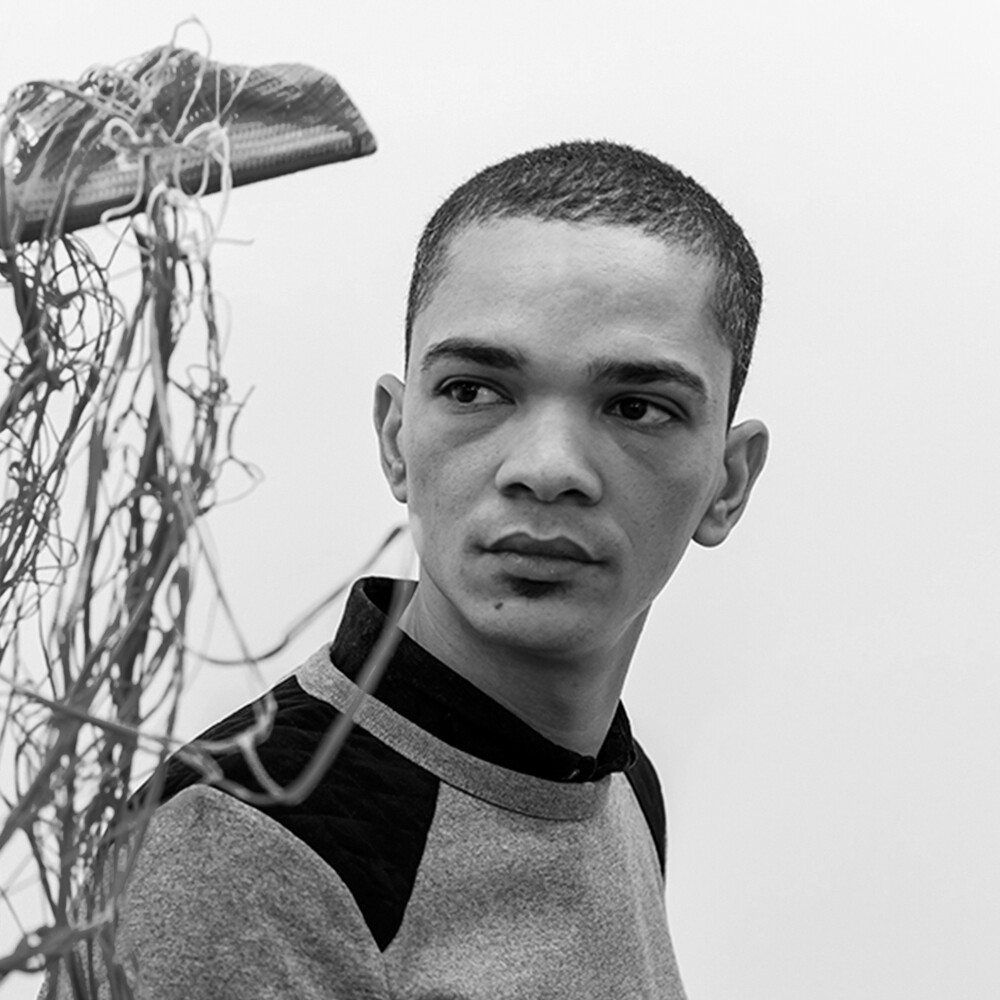 Igshaan Adams uses rope, beads and found-fabric to create tapestries and art installations crisscrossing the strands of his questioning on identity issues and cultural hybridity. His work reflects his own experience. Igshaan Adams grew up in the colored community as it was called under Apartheid in South Africa. Although he himself is Muslim, he was raised by Christian grand-parents and his work is inspired by this precarious balancing of his faith with his sexual orientation. He associates materials and iconography from both Muslim and Black culture and develops a critical and subtle exploration of the various limitations, be they sexual, social or cultural in the complex context of post-Apartheid South African society.
In 2005, he graduated from the Ruth Prowse School of Art (Cape Town), and in 2013 was awarded the IAAB/ProHelvetia Prize. Igshaan Adams has shown his work frequently in South Africa and internationally including Please Remember in 2015, at Tale of a Tub, in Rotterdam and Sacre du Printemps curated by AA Bronson at the Grazer Kunstverein in Graz, Austria.
He is represented by the gallery blank projects.