Emeka Ogboh
Born in 1977 in Enugu, Nigeria. He lives and works both in Berlin and Lagos, Nigeria.
---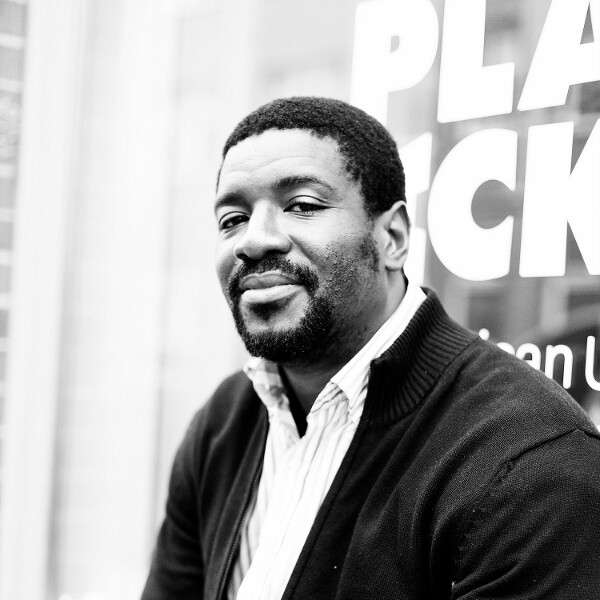 Emeka Ogboh records the sounds of large cities on the African continent in order to create abstract soundscapes, which relay the energy and density of these cosmopolitan cities. He explores cities' history and sound infrastructure and attempts to capture their complexity. His installations capture the atmosphere and enable the visitor to experience total immersion into the soundscape. Emeka Ogboh has also done research on audio archives and explored through the recent history represented by these documents the resurgence and impact of memory on the construction of the present.
Emeka Ogboh graduated in applied arts from the University of Nigeria, Nsukka. He is the co-founder of the Video Art Network Lagos and is affiliated with the World forum for Acoustic Ecology. His installations and soundscapes have been presented at numerous international exhibitions: Dakar Biennale (2014), 56th Venice Biennale (2015), Market Symphony at Smithsonian National Museum of African Art, Washington D.C. (2016), Invocation at SAVVY Contemporary, Berlin (2016). He will participate in documenta 14 both in Kassel and in Athens in 2017.