Mohau Modisakeng
Born in 1986 in Soweto, South Africa. He lives and works in Johannesburg and Cape Town.
---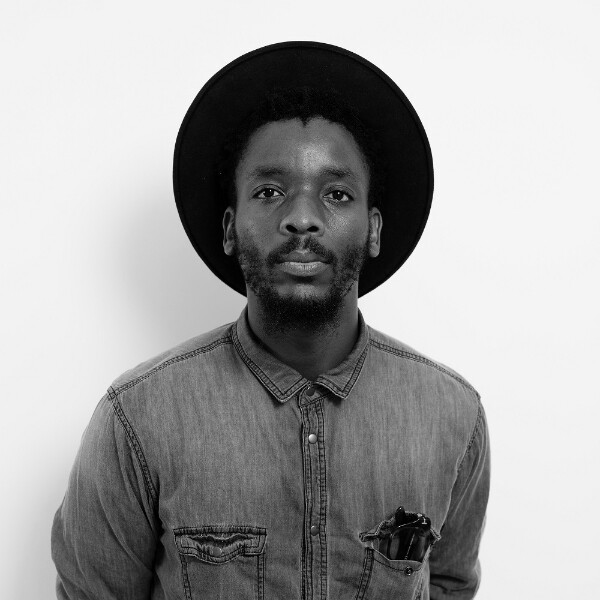 In his films, photographs and highly visually powerful performances, Mohau Modisakengtakes inspiration from his personal story and traumatic memories to reach out to the collective memory in the post-colonial and post-apartheid context in South Africa. Physical and symbolic violence is at the heart of his work be it related to the racial segregation of the past or the institutionalized racism and social unrest of today in South Africa and on the African continent in general. Mohau Modisakeng uses his own body in his work through an elaborate system of references, symbols and metaphors and explores the effects of violence on the black body and the impact of history on the collective subconscious.
He graduated in 2009 from the Michaelis School of Fine Art, in Cape Town and received the prestigious South African Standard Bank Young Artist for Visual Art award in 2016. His work has been presented in solo exhibitions in South Africa and internationally: Mohau Modisakeng at Kunstraum, Innsbruck in Austria (2015). He participated in numerous collective exhibitions including recently Performing Portraiture at the Museum of Fine Arts in Boston, USA (2014) and What Remains Is Tomorrow for the South African Pavilion at the 56th Venice Biennale (2015). Mohau Modisakeng represents South Africa with Candice Breitz at the 57th Venice Biennale (2017).