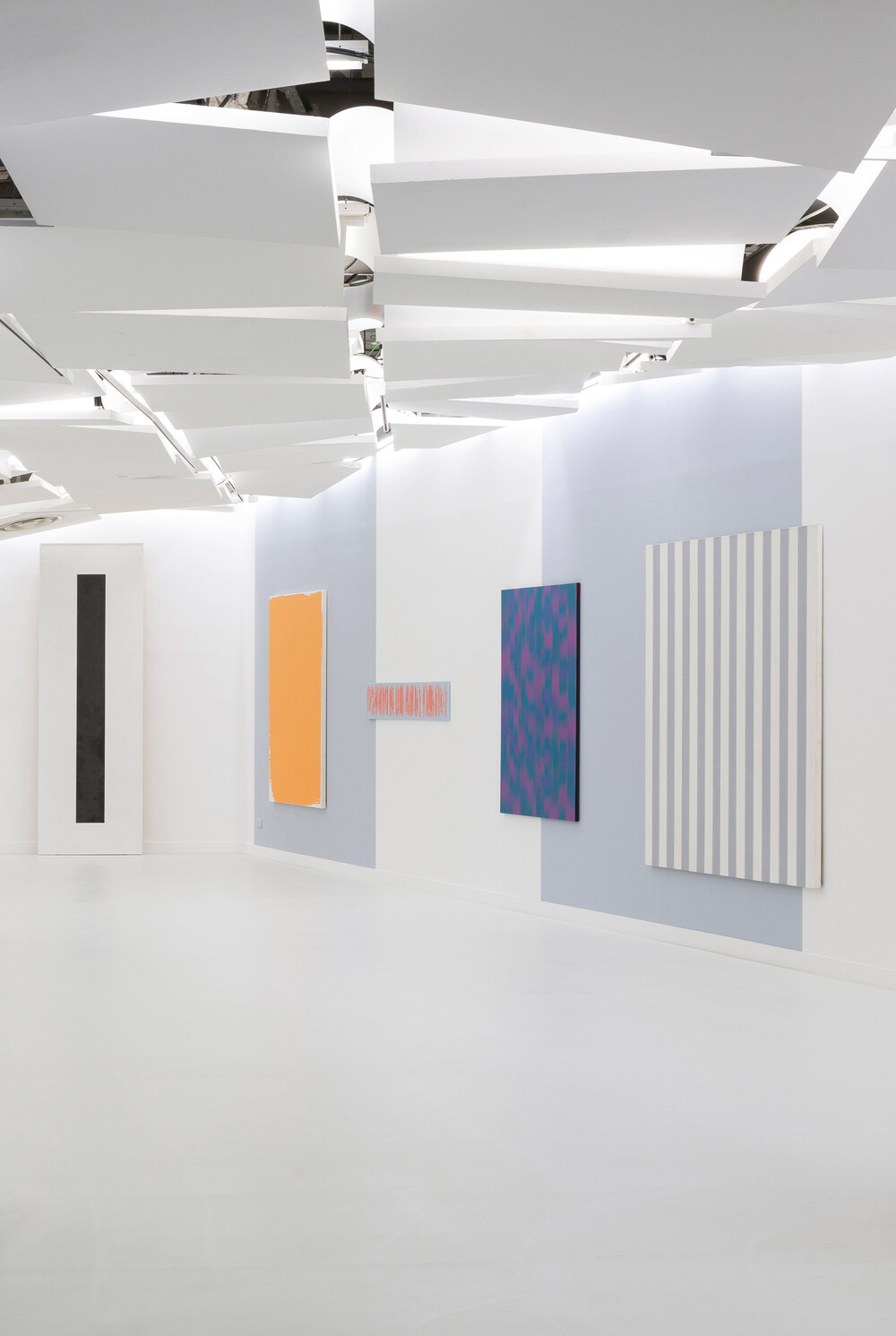 All Over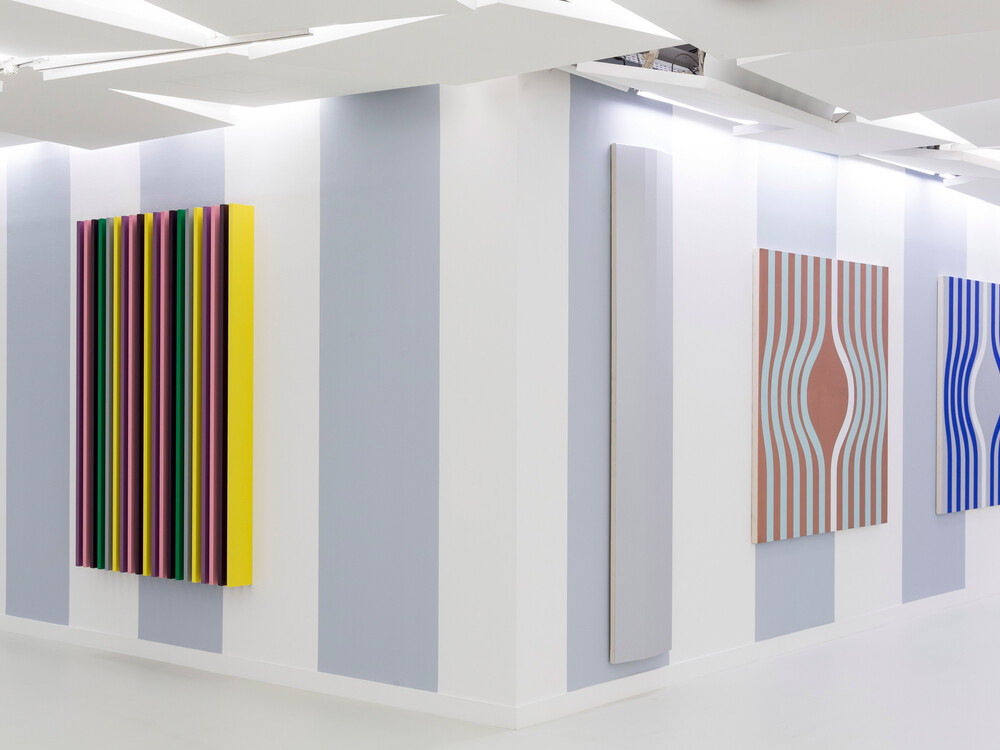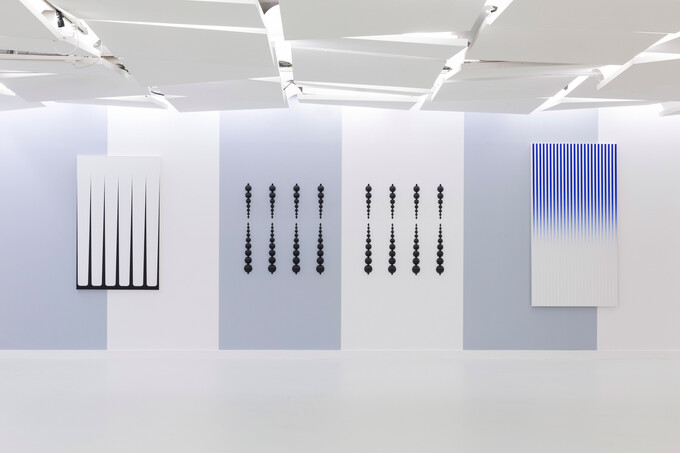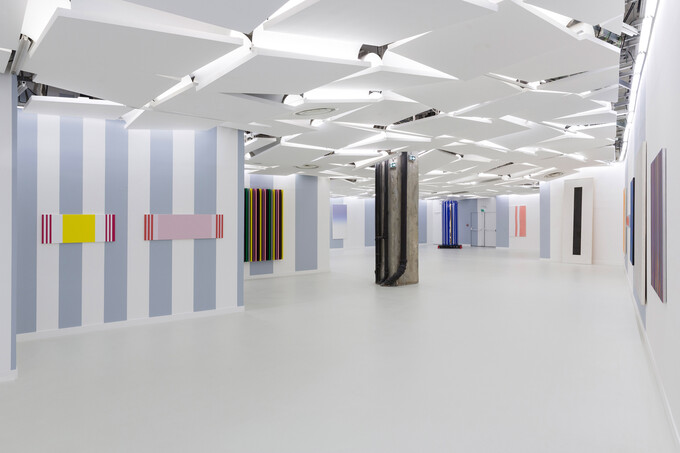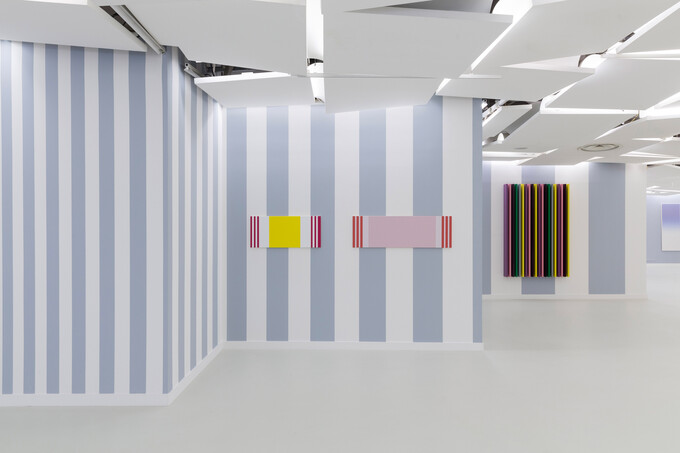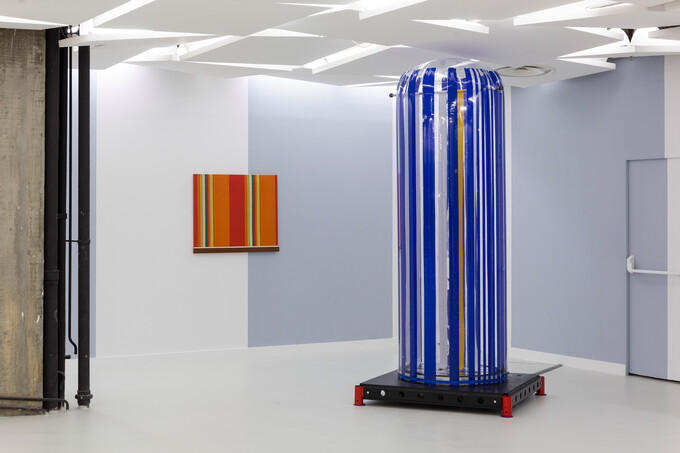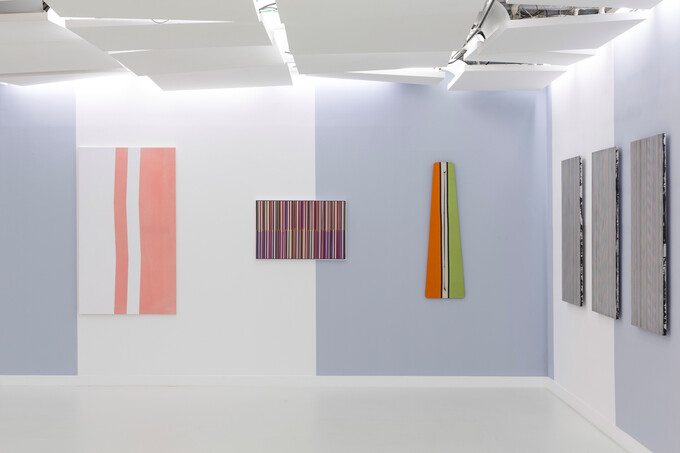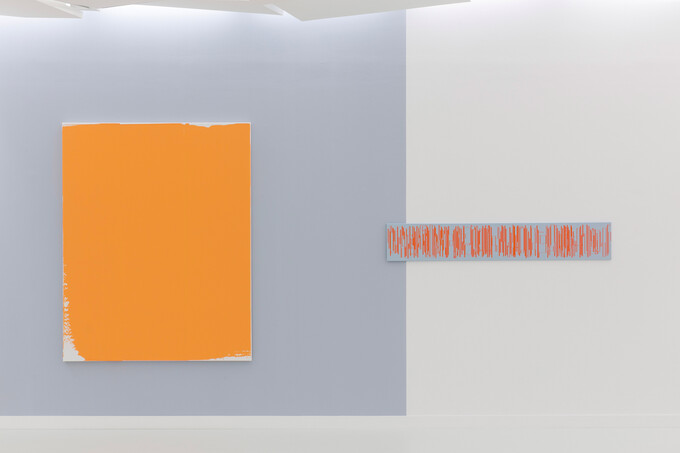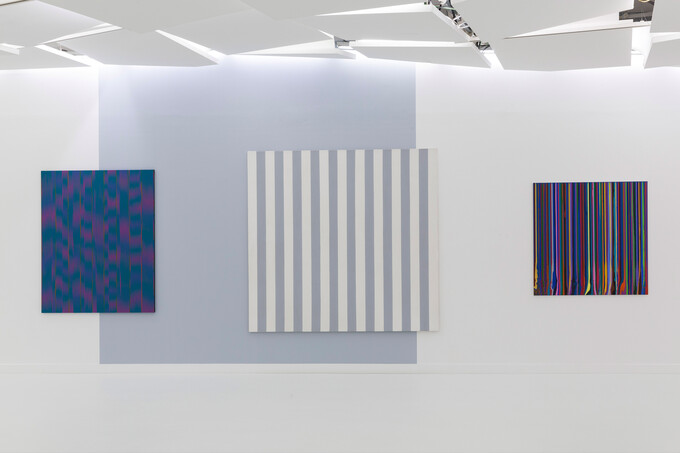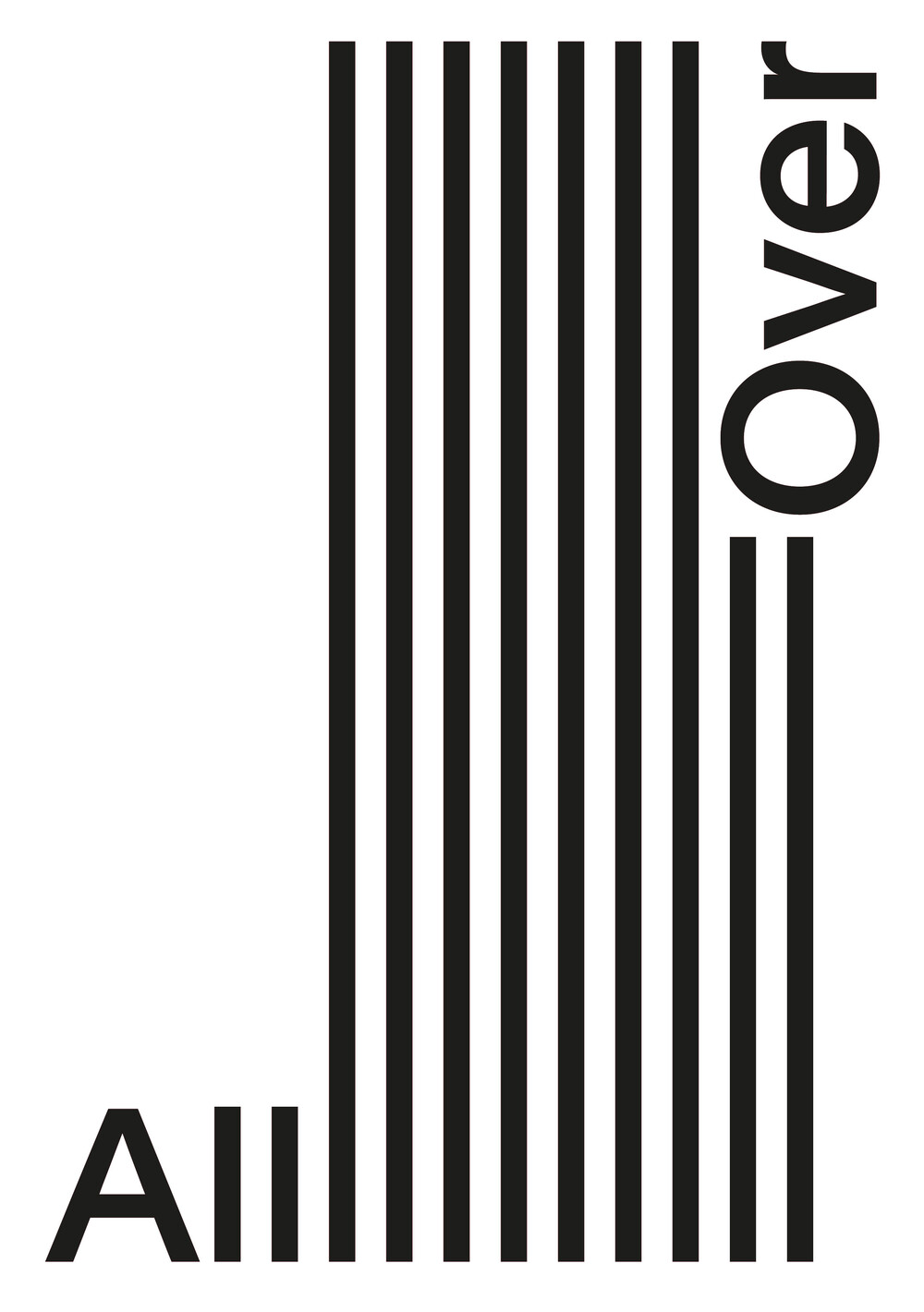 Based on a saturation effect, the show brings together works that all exhibit a pattern of vertical stripes, a recurring theme in the history of art and fashion. Hung on a mural by John M. Armleder, abstract works by artists of various backgrounds and generations accumulate and interact.
With artists John M. Armleder, Domenico Battista, Francis Baudevin, Lisa Beck, Sylvain Croci-Torti, Stéphane Dafflon, Ian Davenport, Philippe Decrauzat, Emilie Ding, Sylvie Fleury, Frédéric Gabioud, Liam Gillick, Lena Hilton, Vera Molnar, Olivier Mosset, Hans-Walter Müller, Mai-Thu Perret, Jean-Michel Sanejouand and Michael Scott, the exhibition immerses visitors in a space that consists purely of colors and abstract shapes, creating rhythm and vibration. Galerie des Galeries becomes a universe, a colorful space for playful wandering, a facetious reminder that some abstract practices bear an eerie resemblance to those of Pop Art.
Curator and art critic Samuel Gross began his career in 2007 at Geneva's Museum of Modern and Contemporary Art (MAMCO) under Christian Bernard before he became gallery director at Evergreene, where he organized various exhibitions, including the work of Blair Thurman, Émilie Ding and Delphine Coindet. From 2012 to 2014, he headed the Speersta Foundation in Apples, Switzerland, and continued his research around exhibition design with artists such as Ayse Erkmen, Philip King and Dan Walsh. From 2006 to 2014, he taught at Geneva's High School of Art and Design (HEAD) and in 2015 at Lausanne's École Cantonale d'Art (ECAL).
A performance by Noé Soulier took place at the heart of All Over, on Tuesday, May 3, 2016.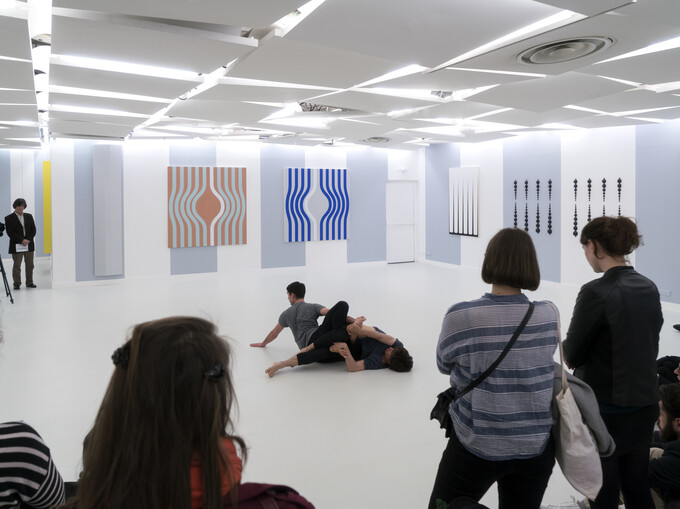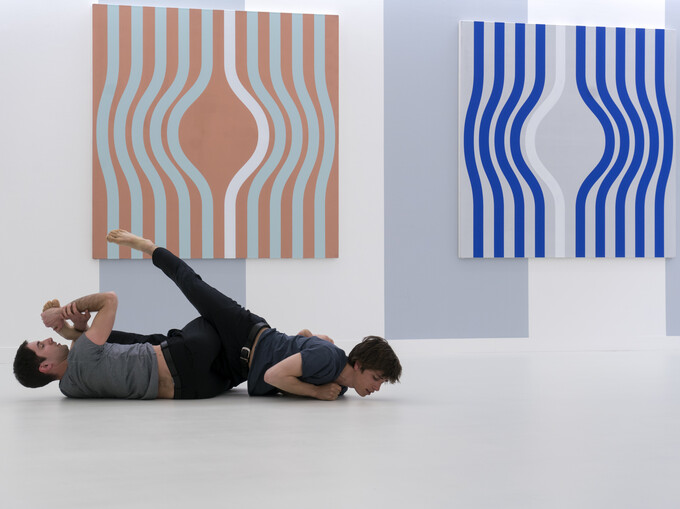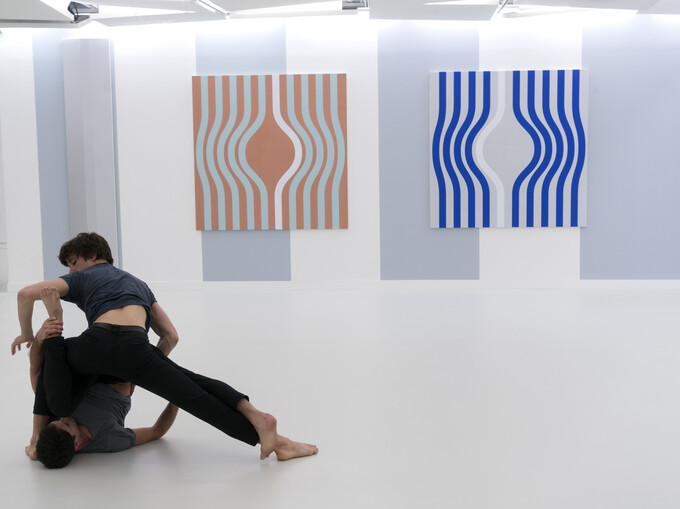 le 3 mai 2016, la Galerie des Galeries est heureuse de vous inviter à une performance de Noé Soulier qui prendra place au cœur de l'exposition « ALL OVER ».
Deux danseurs reproduisent des combats de Jiu-jitsu brésilien. Sans s'opposer mais au contraire en collaborant à travers leurs mouvements, ils transforment progressivement la nature de leurs actions pour en offrir des lectures multiples. Cette contrainte et cette confiance mutuelle engendrent l'écriture d'une chorégraphie surprenante.
Né à Paris en 1987, où il vit et travaille, Noé Soulier a étudié au Conservatoire national supérieur de musique et de danse de Paris, à l'École Nationale de Ballet du Canada, et à PARTS – Bruxelles. Son travail a été présenté à la FIAC ou encore au sein du programme de résidence du Palais de Tokyo : Le Pavillon.